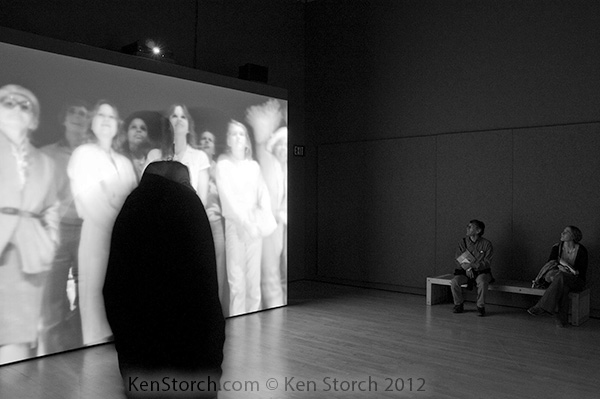 Well, it's true: Art Makes My Head Explode
This is an actual, unmodified photo – no Photoshop magic.
It is the consequence of a slow shutter and a moving subject.
The man was turning his head during the time the shutter was open, was only in any given spot for a moment, and thus became mostly transparent.
Art is dangerous to your brain. Take care.