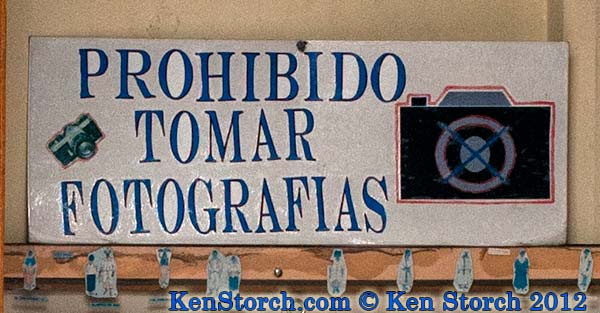 Everywhere, things are forbidden. When I travel, I sometimes takes photographs of the signs forbidding photographs.
No photography in one of the few museums in which I wanted to shoot. Museo de Soldedad was one of the quirkiest museums that I visited in Oaxaca. El Museo anexo al la Basílica de Nuestra Señora de la Soledad.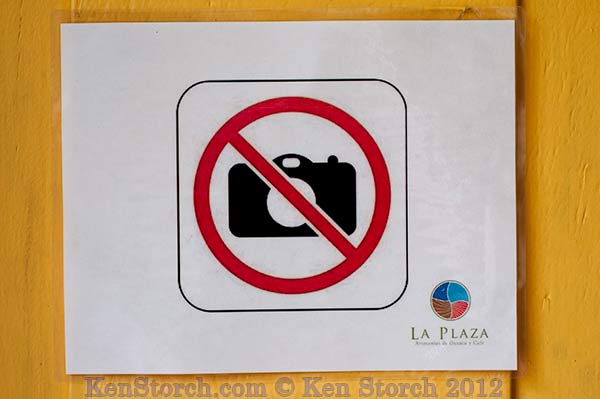 The now universal symbol for No Photography.
The most common forbidding sign was No Flash.
No Photography, No Flash, No cell phone, No food + drink, No Caps, and my favorite here: No sunglasses.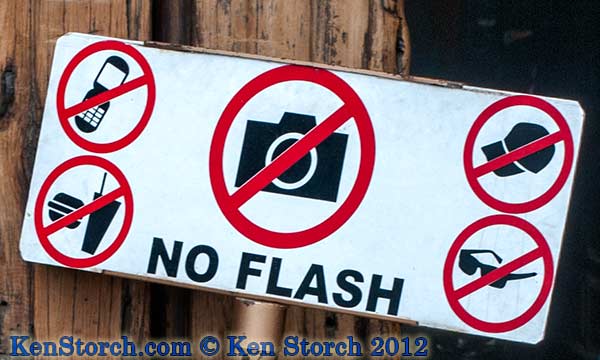 What? No sunglasses?
Now, No Flash is joined by No Tripod, No Stroller, No Cigarette, and the excellent No Submarine Sandwich.
The list just keeps getting longer.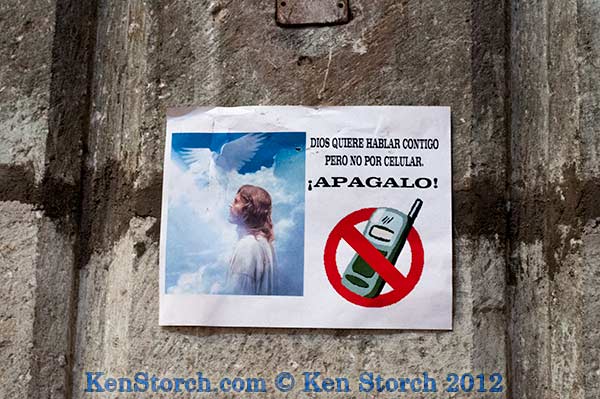 So please…no flash.