The magicam is a DIY (do-it-yourself) camera I built to have a vintage rendering of photographic scenes. It has no viewfinder, no exposure meter, and is, in the true sense, a point-and-shoot camera.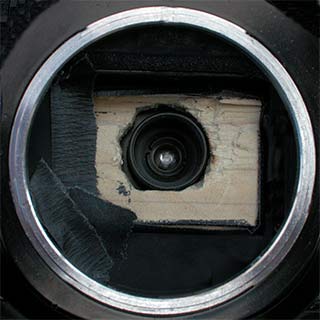 It is hacked together with bits and stuff from around my studio that week.
The camera produces small circular images on negative films.
The negatives were printed on conventional, or  specialty, Gelatin Silver photographic papers, then scanned for the reproductions you see in the gallery.