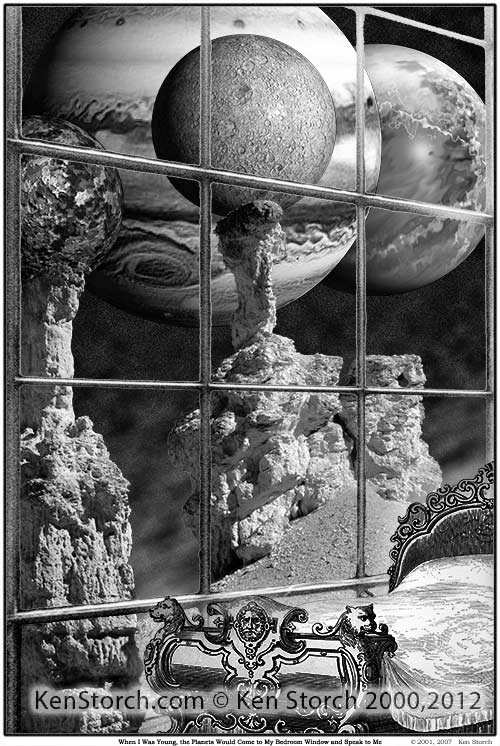 When I was young, the planets would come to my bedroom window and speak to me
An early montage of mine illustrating a key experience of my childhood.

It comprises photographs, etchings, and computer generated imagery.

The full sized fine art print is 13″ x 19″ (33cm x 50cm)

Of all the planets, Jupiter was surprisingly kind, and protective of me.